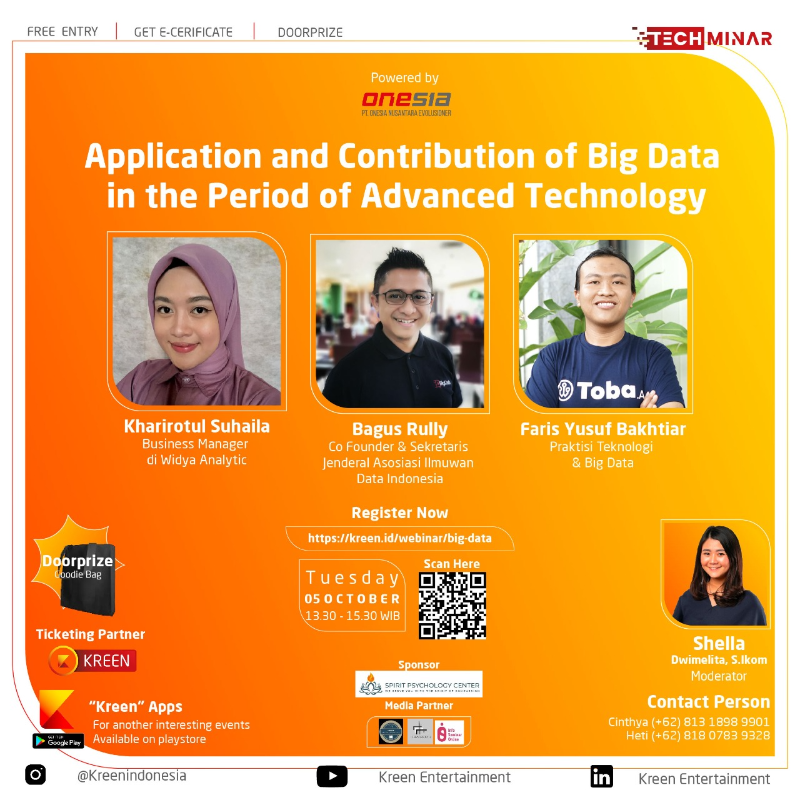 TechMINAR Application and Contribution of Big Data in the Period of Advanced Technology
Description
Halo, Sobat! Kalian pasti sering mendengar istilah Big Data dan membacanya di platform media sosial, lalu apa sih Big Data itu?
Big Data merupakan teknologi dan teknik yang digunakan untuk memproses dan menganalisis data dalam jumlah yang besar dan memiliki tingkat kompleksitas yang tinggi. Big Data banyak digunakan di dalam dunia bisnis untuk mengidentifikasi penjualan dan kategori pasar/konsumen. Untuk mengetahui lebih dalam lagi mengenai Big Data yang manfaatnya bagi kehidupan kita, ikuti TechMINAR "Application and Contribution of Big Data in the Period of Advanced Technology" pada:
Tanggal: 5 Oktober 2021
Waktu: 13.30 - 15.30 WIB
Yuk! Segera daftar karena webinar ini gratis dan kamu bisa mendapatkan doorprize menarik jika beruntung!
#kreenentertainment #onesia #eventorganizer #webinargratis #bigdata #technology #techminar
Event Rules
1. Peserta diwajibkan untuk menggunakan Username sesuai dengan nama yang didaftarkan
2. Peserta di anjurkan menggunakan alamat email yang didaftarkan untuk masuk ke dalam Zoom
Date and Time
Tuesday, 05 October 2021 13:30 - 15:30 WIB
Location
Event Online via Zoom
Doorprize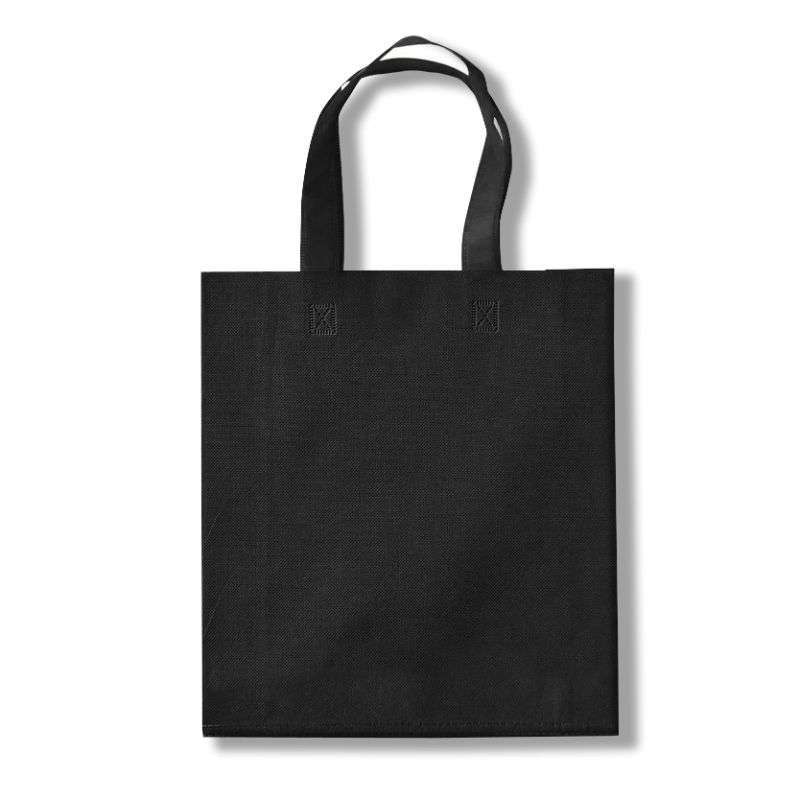 Goodie Bag
Ticket
---
TechMINAR Application and Contribution of Big Data
Participant
Sales Ended on Tuesday, 05 October 2021 | 19:00
TechMINAR Application and Contribution of Big Data
Ended on Tuesday, 05 October 2021 | 19:00
TechMINAR Application and Contribution of Big Data in the Period of Advanced Technology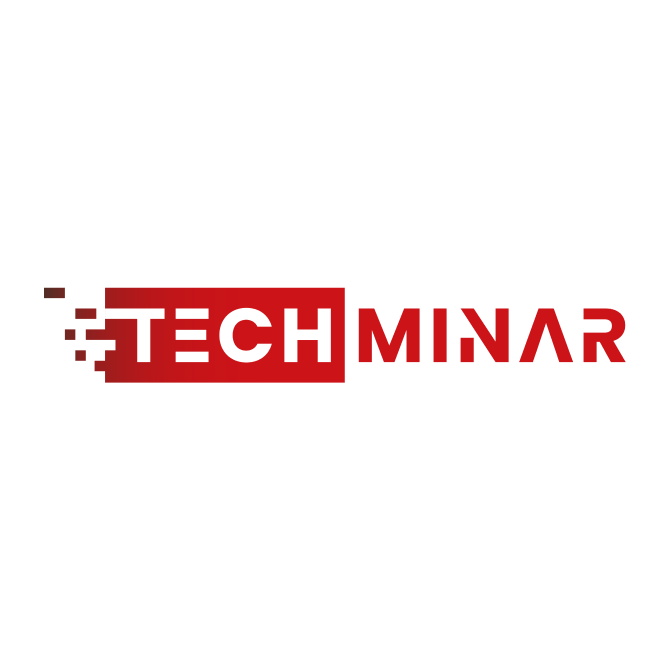 ---
Date and Time
05 October 2021 13:30 - 15:30 WIB
Location
Event Online via Zoom
Price
Free
Kreen Customer Service
Chat Kreen
Send Email to Kreen
---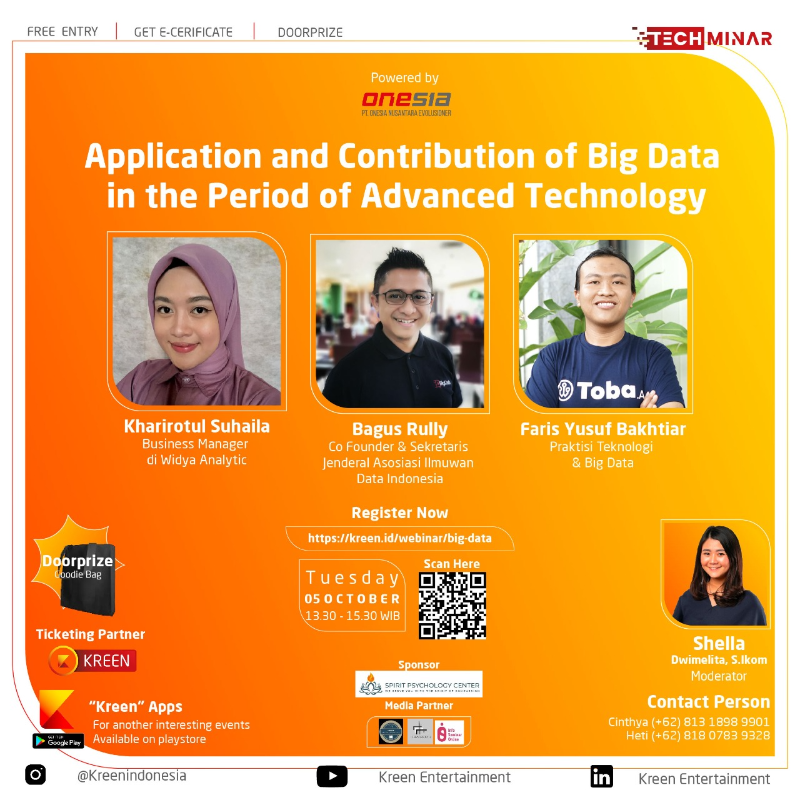 TechMINAR Application and Contribution of Big Data in the Period of Advanced Technology
---
Register
My Order