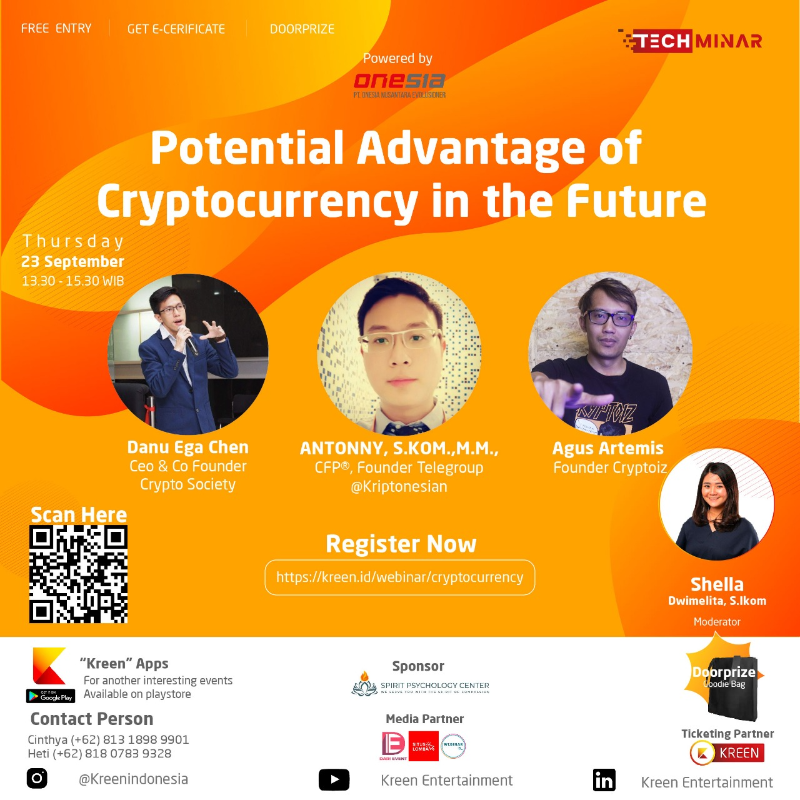 TechMINAR Potential Advantage of Cryptocurrency in the Future
Description
Mata uang Kripto atau Cryptocurrency sedang banyak dibahas dalam beberapa tahun terakhir ini lho Sobat! Cryptocurrency dapat dikatakan sebagai uang digital yang mana transaksinya tercatat dalam bentuk kriptografi sehingga tidak dapat dimanipulasi dan bebas dari otoritas sentral. Beberapa negara juga mulai melegalkan penggunaan mata uang kripto ini sebagai alat transaksi.
Bagi teman-teman yang ingin mengetahui lebih banyak mengenai mata uang kripto dan cara kerjanya, Yuk! Ikuti TechMINAR "Potential Advantage of Cryptocurrency in the Future" pada:
Tanggal: 23 September 2021
Waktu: 13.30 - 15.30 WIB
Segera daftar ya, Sobat. Acara ini gratis dan jika kamu beruntung kamu bisa mendapatkan doorprize!
#kreenentertainment #onesia #eventorganizer #techminar #cryptocurrency #webinargratis #unpaid
Event Rules
1. Peserta diwajibkan untuk menggunakan Username sesuai dengan nama yang didaftarkan
2. Peserta di anjurkan menggunakan alamat email yang didaftarkan untuk masuk ke dalam Zoom
Date and Time
Thursday, 23 September 2021 13:30 - 15:30 WIB
Location
Event Online via Zoom
Doorprize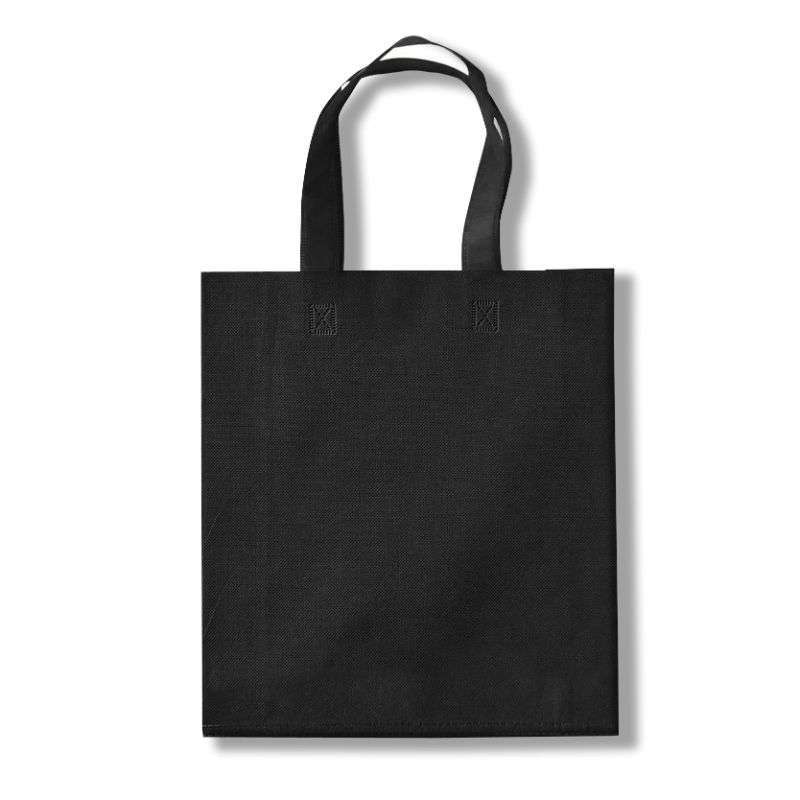 Goodie Bag
Ticket
---
TechMINAR Potential Advantage of Cryptocurrency in the Future
Participant
Sales Ended on Thursday, 23 September 2021 | 19:00
TechMINAR Potential Advantage of Cryptocurrency in the Future
Ended on Thursday, 23 September 2021 | 19:00
TechMINAR Potential Advantage of Cryptocurrency in the Future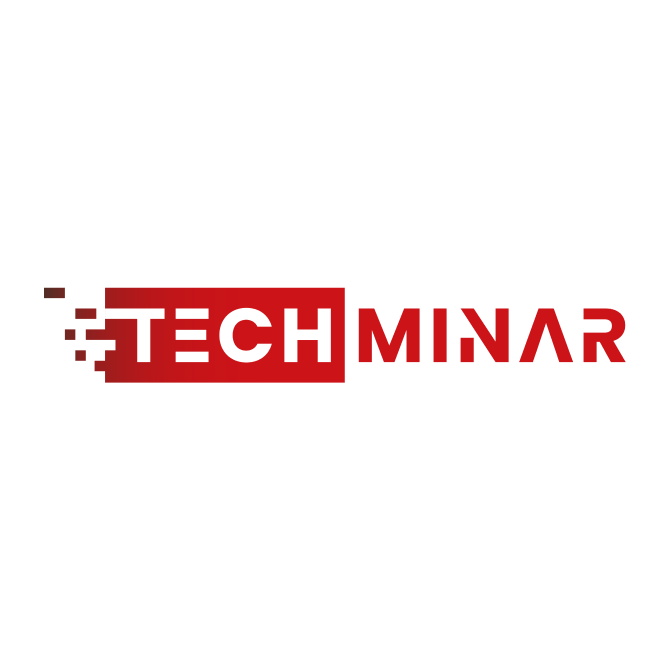 ---
Date and Time
23 September 2021 13:30 - 15:30 WIB
Location
Event Online via Zoom
Price
Free
Kreen Customer Service
Chat Kreen
Send Email to Kreen
---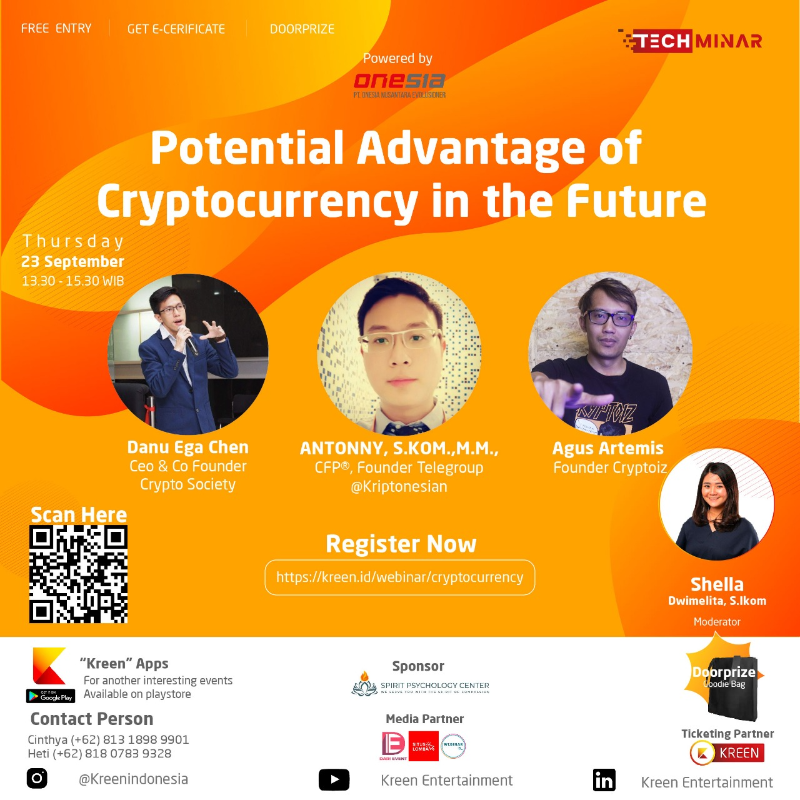 TechMINAR Potential Advantage of Cryptocurrency in the Future
---
Register
My Order